Join Us
"The IBEW knows progress can be achieved by working together with management..."
For future members:
Rights gained under an IBEW Contract:
Employer paid medical coverage that includes health, vision, & dental care for the worker, spouse and dependents.

Multiple pensions, annuity and life insurance.

Negotiated wages

Safety precautions

Guaranteed overtime pay

Job training benefits

Grievance procedures

Voice
All at no cost to our members!
For future contractors:
Expansion in new markets

Flexible workforce

Business development
If you are interested in one of our employment opportunities, contact our organizer listed below:
KJ Payton



Membership Development
Ph:(918) 592-2989
Cell:(918) 960-4013
Fax:(918) 599-0584
Email:kjpayton@ibew584.com
"You have everything to gain and nothing to lose..."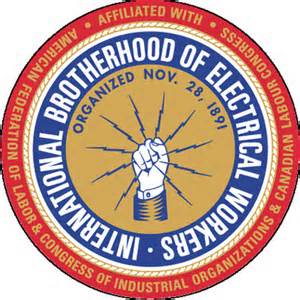 NOTICE OF APPRENTICESHIP OPPORTUNITY
The Tulsa Joint Apprenticeship and Training Committee (JATC) is accepting applications for the apprenticeship program. Applications will be accepted on Mondays from 8:00am to 4:00p. Below is a list of requirements and items you will need to bring.
A) Must be 18 years old to apply
B) Must be at least a high school graduate, have a GED, or have a two-year associates degree or higher and possess a certified copy of your transcript. It must show that you have taken and passed 1 year of Algebra I. If you do not have a passing grade, a Tech Math course can be taken through the JATC as an equivalent.
C) A Valid Drivers License
D) Veterans wishing to receive consideration for previous military training/ experience must submit a DD-214 for verification
E) A $11.00 check or money order for the application fee
Individuals who can verify (proper documentation is required) that they have worked a minimum of 4,000 hours specifically in the electrical construction trade; do not need to meet the requirement of section (b)
Applications will be accepted at
Tulsa JATC 1120 N Iroquois Ave Tulsa, OK 74106
For questions call 918-592-2929
Page Last Updated: Jul 06, 2020 (14:08:46)